Applications Now Open for the TOMODACHI-Microsoft iLEAP Social Innovation and Leadership Program!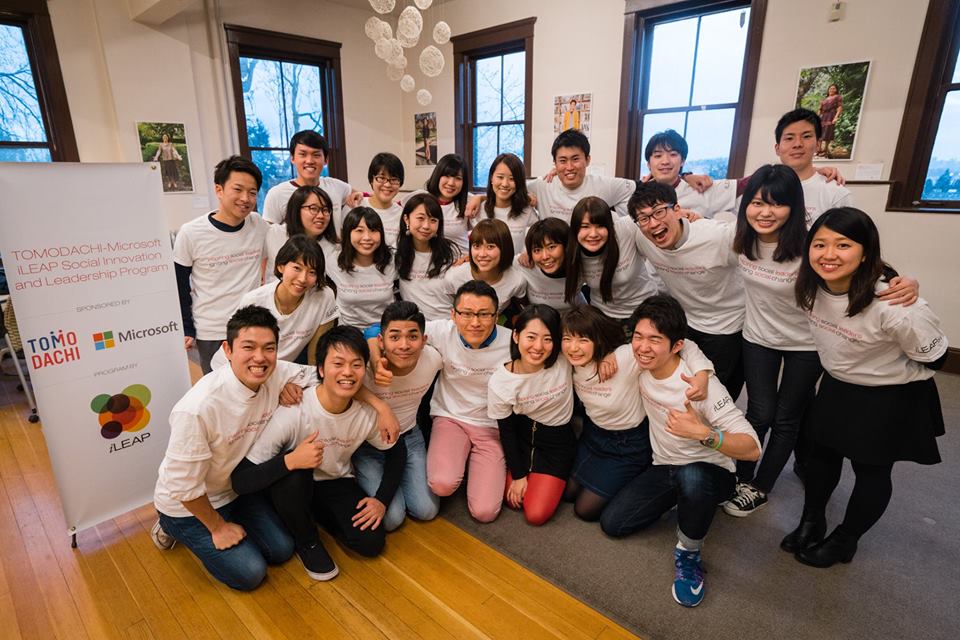 From August 7 to September 8, 2017, twenty-five university students and young professionals will visit the United States to participate in a five week experiential leadership training program in Seattle, Washington.
The TOMODACHI Microsoft iLEAP Social Innovation and Leadership Program is designed to cultivate a new generation of Japanese social entrepreneurs and community leaders between the ages of 18 – 25 who are prepared to make a positive difference throughout Japan.
At the core of the program, the participants will collaborate on a team project with prominent businesses and organizations and receive business mentoring from recognized Japanese American leaders in the Seattle community. The participants will also take classes on leadership and entrepreneurship, work with technology advisers to develop their ideas, and conduct site visits to businesses and organizations making a positive social impact.
Dates: August 7 – September 8, 2017 (return to Japan on September 9)
Application Deadline: Sunday, April 30 (JST)
For more information on the program or to apply, click here (Japanese only).