Recruiting for the TOMODACHI Alumni Disaster Resilience Training Program: Kobe Workshop!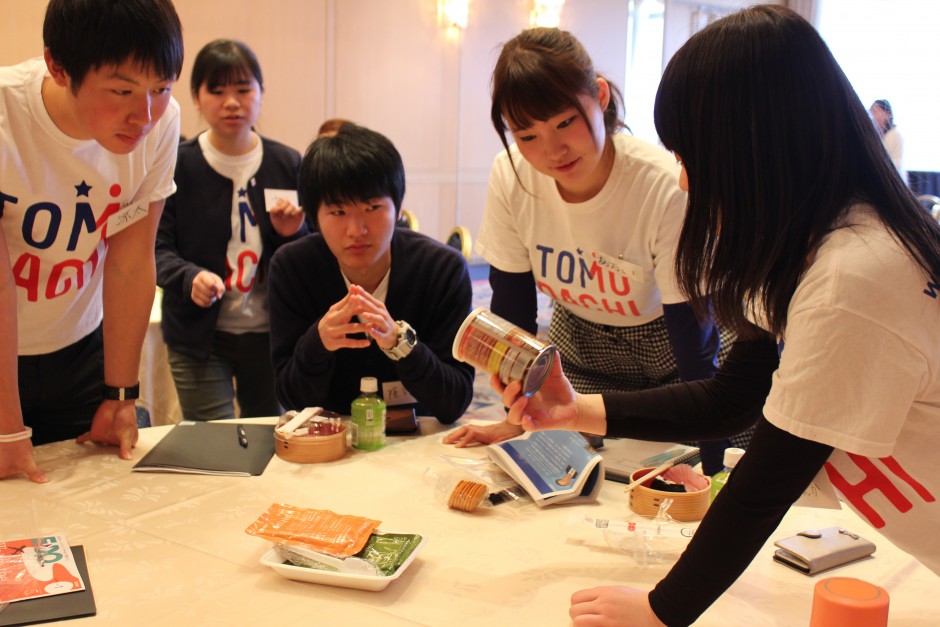 The TOMODACHI Alumni Disaster Resilience Training Program is an opportunity for TOMODACHI alumni to not only learn about natural disasters, but also how to protect themselves as well as others if a disaster occurs. This two-day training program is co-hosted by the TOMODACHI Initiative, Japan IsraAID Support Program (JISP), and Peace Boat, and offers both theoretical and practical leadership training that will come in handy in disaster-affected areas. In the workshops, the trainers will give lectures on topics such as:
disaster relief volunteer training;
disaster stress management;
psychological treatment;
outdoor activities; and
action plan creation.
These skills can be utilized not only in a time of disaster, but also in everyday life. No prior experience is required to apply to this program, since the program starts from a very basic level. Complete beginners with no experience in learning about disaster relief are strongly encouraged to apply. Upon completion of the training, participants will receive a "Certificate of Participation" and will have a variety of other opportunities they can participate in as TOMODACHI alumni.
Date:                               Saturday, June 3, 2017 – Sunday, June 4, 2017
Program Capacity:           20 (TOMODACHI alumni)
Location:                         Kobe, Japan
*Participants coming from outside of Hyogo Prefecture will be reimbursed for their transportation (receipts required)
*This program is free of charge. Lunch will be provided for both days.
*Participants will be sleeping outdoors (at a campsite in Mt. Rokko)
*Application Form: http://bit.ly/DRTKobeApplication
*Application Deadline: 11:59pm, Saturday, April 15, 2017 (JST)