Apply Now: 4th TOMODACHI Daiwa House Student Leadership Conference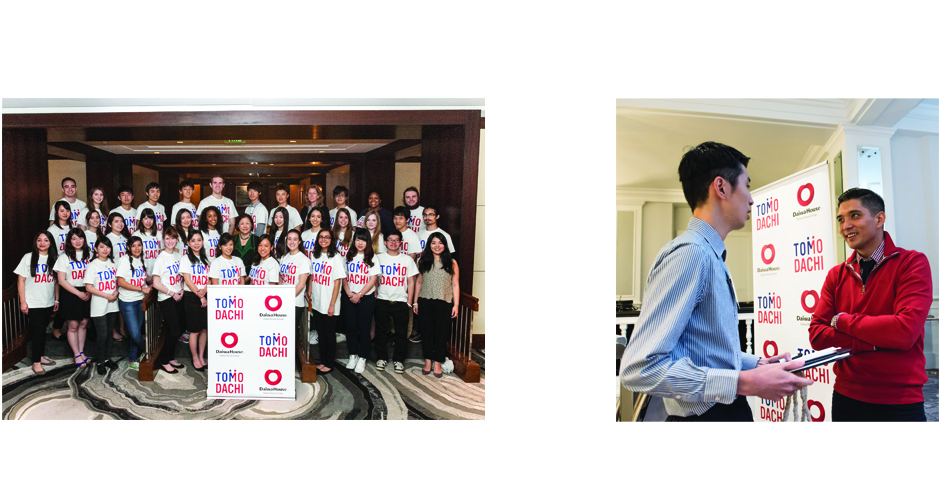 "Navigating the Past, Charting the Future: Innovation and Engagement in U.S.-Japan Relations"
April 7-9, 2017 | Boston, Massachusetts
Apply Now to Attend the Conference! Click here to apply
(Application Deadline: Feb. 20, 2017)
The TOMODACHI Daiwa House Student Leadership Conference brings together students with personal, academic and/or professional interests in U.S.-Japan relations. The three-day conference focuses on broadening their understanding of U.S.-Japan relations, sharing leadership lessons, imparting skills to help prepare them for their first jobs, and encouraging them to stay engaged in U.S.-Japan relations. In trainings and workshops, students will build cross-cultural networking skills and explore leadership values, learn about career opportunities from leaders in a variety of sectors, and meet like-minded peers from across the Northeast.
COST
All Expenses paid!
Transportation to and from the conference site, accommodation, and meals during the conference will be provided free of cost to all participants.
ELIGIBILITY
Attendees must be American or Japanese undergraduate/graduate students attending a college/university in New England (CT, NJ, NY, MA, RI, VT, NH, ME).
In addition:
any class year or major field of study welcome (those studying U.S.- Japan relations or similar topics are strongly encouraged to apply)
passionate about contributing to and strengthening U.S.- Japan relations
interested in networking and career-building opportunities with diverse students and international leaders
TO APPLY
Apply online at: http://bit.ly/2017TOMOStudentLeadershipConfBoston 
For inquiries, please email Patrick Hall at coordinator@usjapancouncil.org