High School Students from Fukushima Prefecture Participate in the Iconic American New Year's Tradition, the Rose Parade, and Share Stories of Fukushima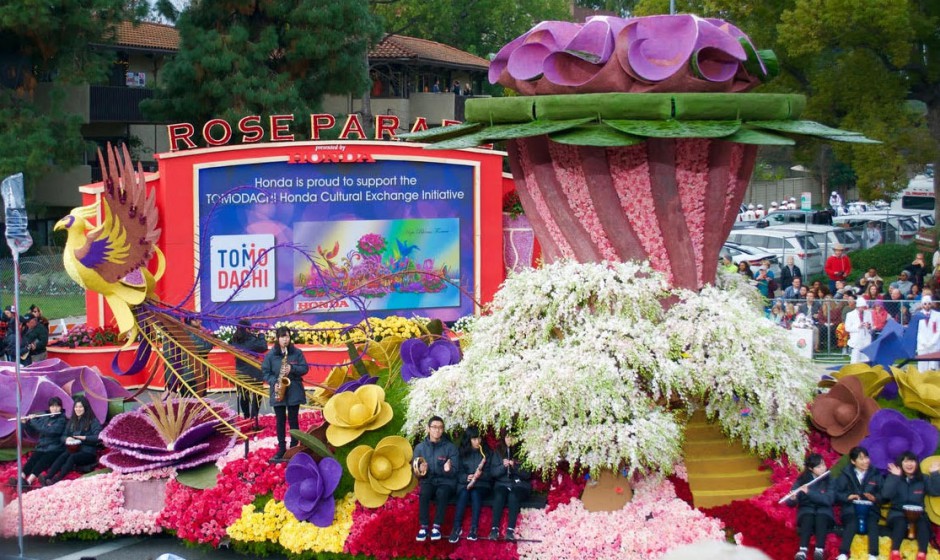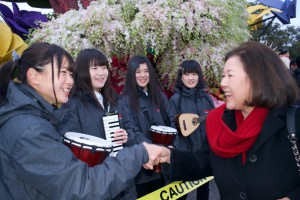 From December 26, 2016 to January 9, 2017, twenty high school students from Fukushima prefecture participated in the TOMODACHI Honda Cultural Exchange Program 2017 in Los Angeles, California.
Generously funded by Honda Motor Co., Ltd., this two-week long cultural exchange program began in 2015 to provide opportunities to Tohoku high school students who suffered from the Great East Japan Earthquake. In prior years, students from Miyagi and Iwate prefectures were selected, and for this final year of the program, students from Fukushima prefecture had participated.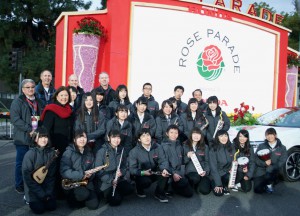 During the program, the students experienced American tradition and culture through exchanges with local students and the U.S. military, participated in volunteer activities and had a homestay opportunity. As the highlight of the program, the students participated in the historic Rose Parade sponsored by American Honda Motor Co., and performed an original musical piece with Grammy award winning musician, Daniel Ho during the iconic American New Year's tradition. In addition, the high school students had an opportunity to decorate the float which was exhibited by American Honda for the Rose parade. The float was created with designs that incorporated the phoenix and Japanese crane, with the thought of depicting the images of "eternity" and "peace". The students helped to decorate this float, which integrated American and Japanese cultural concepts with "peace" as the underlying theme.
Furthermore, the students participated in the friendship concert which was held at the Japanese American Cultural & Community Center in Little Tokyo in downtown Los Angeles. During the performance, the students shared stories of Fukushima and their dreams while on stage and received an overwhelming standing ovation. Their heartfelt performance showcased the friendship, strength and hope of Fukushima.