Participants of the TOMODACHI Disability Leadership Program Complete Their Training in Boston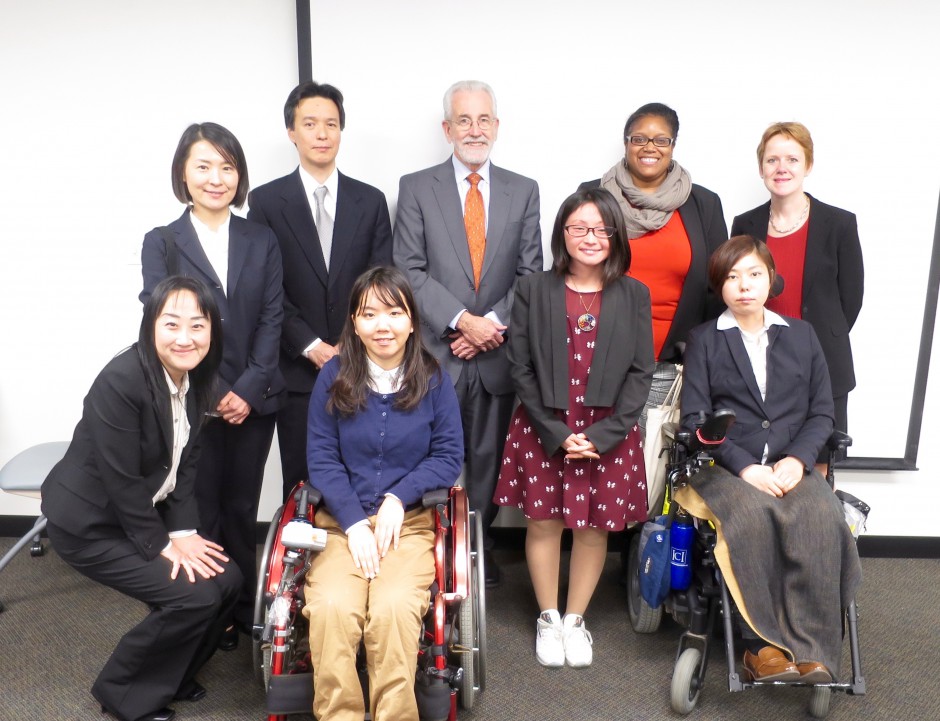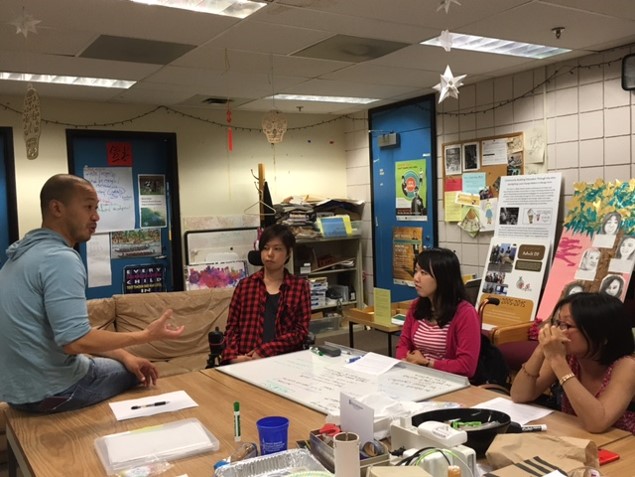 From July 29 to December 20, 2016, Yui Awai, Toshiko Kudo, and Tomoki Takara — three stellar young Japanese woman with disabilities — participated in the TOMODACHI Disability Leadership Program in America. The program is generously supported by Northrop Grumman and implemented by the Institute for Community Inclusion (ICI) at UMass Boston.
This five-month-long program engaged the trainees in a spectrum of activities, including an intensive orientation to the program and life in Boston, an individualized internship with a disability-focused government or community organization, weekly group seminars, and English language training.
Inspired by a disability-related issue, each trainee presented their independent project that they investigated in their internships at a special award ceremony on December 13.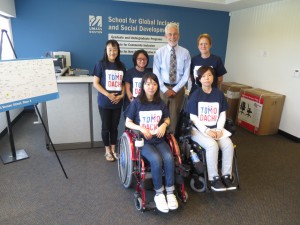 Yui, a student at Waseda University, presented on how students with disabilities in the United States access college and how they advocate for themselves. Toshiko, a former peer counselor at the Tachikawa Independent Living Center in Tokyo, talked about making public transportation systems accessible to users, including people with disabilities. Tomomi, a network engineer at Avinton Japan in Tokyo, presented practical application of universal design to make public physical spaces accessible to all.
Yui, Toshiko, and Tomomi also talked about what their Boston experience meant to them as young disability leaders, and how they are preparing to use what they learned to make a positive impact after they return to Japan.
Several distinguished guests joined in celebrating the trainees' achievements. This included Mr. Rokuichiro Michii and Ms. Mari Fujii, Consul General and Vice Consul of Japan in Boston; Ms. Kurby Hodges of Northrop Grumman; Ms. Atsuko Fish, Ms. Ginny Fordham, Professor Paul Watanabe, and Paul Niwa from the U.S.-Japan Council New England Chapter; and other guests.
Students from the Berklee College of Music, including two TOMODACHI Suntory Music Fellows, also performed at the awards ceremony.
The leadership program has ended. However, the real work is only beginning now that Yui, Toshiko, and Tomomi have returned to Japan and will be putting to use what they've learned in Boston to improve the lives and opportunities of individuals with disabilities in their communities.