TOMODACHI NAJAS Grassroots Program — Pittsburgh and Mihama – Ties through Taiko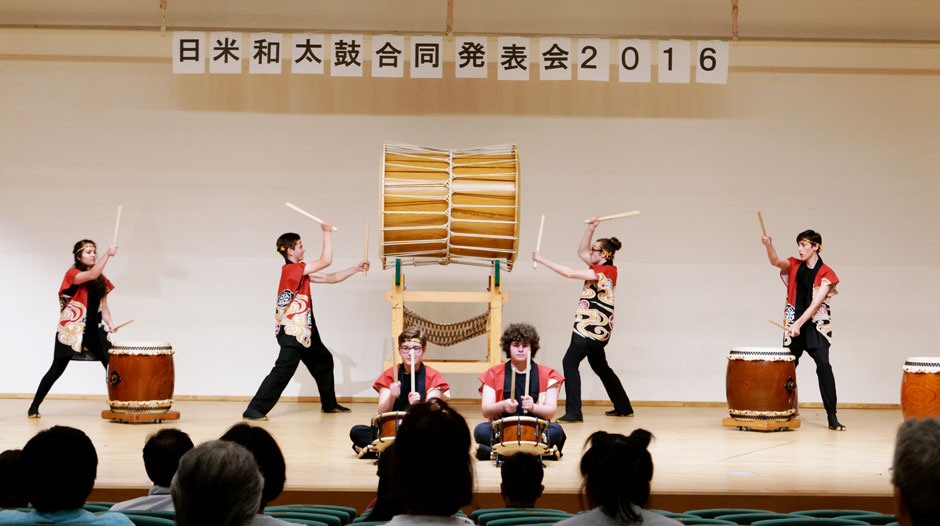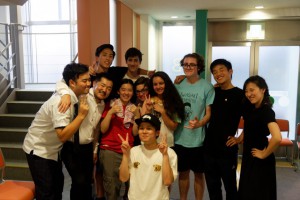 Ten American students from Pittsburgh, Pennsylvania visited Mihama, Aichi prefecture in Japan and met with students from the Rakko Taiko Club on the TOMODACHI NAJAS Grassroots Exchange Program – Ties Through Taiko on August 5, 2016. During the 9-day program, the students practiced taiko (Japanese drums) together on the campus of Nihon Fukushi University every morning and in the afternoons participated in cultural activities such as the Nagoya City Science Museum, a welcome reception at the Aichi America-Japan Society, and meeting with the professional taiko group 'Shidara', which had several members who had participated in last year's TOMODACHI Ties Through Taiko Program.
On the last day, they played in a joint performance at their farewell party before returning with their host families and flying back to Pittsburgh the next day.
Ashley Whitehead, a program participant, reflected, "This trip was the best thing to ever happen to me. I was able to meet so many people who changed my life for the better. I was also able to see places I never thought I'd get to see."