TOMODACHI x NIKE GO GIRL PROJECT Launched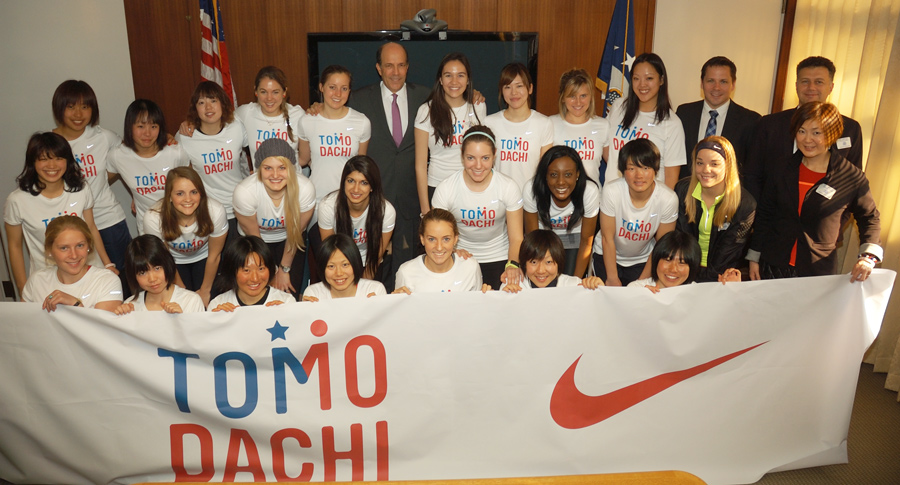 The TOMODACHI Initiative is supporting Nike Japan's launch of the "TOMODACHI x NIKE GO GIRL PROJECT", which fosters friendship and bonding among two groups of young female Japanese and American collegiate athletes who will participate together in running events in both Japan and the U.S. later on this year. Twelve female students who were affected by the Great East Japan Earthquake in Iwate, Miyagi, and Fukushima Prefectures will join together with twelve collegiate women from the U.S., and will have the opportunity to offer mutual encouragement and support as they prepare for the events.
The American team will arrive in Tokyo on Thursday, March 7, where they will join their Japanese counterparts before traveling to Nagoya.  On March 10, the athletes will participate in the "Nagoya Women's Marathon" and the "Marathon Festival Nagoya, Aichi" and will return to the United States on March 11.