Apply Now: TOMODACHI MUFG 2013 International Exchange Program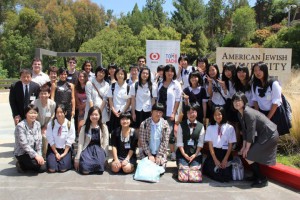 This 2nd TOMODACHI MUFG International Exchange Program is providing  high school students residing in Los Angeles County, Orange County, and San Diego County with an opportunity to participate in a two-week people-to-people exchange and learning program in Japan this summer.  It is part of a three-year exchange program to help build stronger ties between high school students in Southern California with students from the disaster-affected areas in Japan. 
Through a two-week visit to Japan, U.S. students will experience Japanese culture and learn about disaster prevention, crisis management and leadership.  The program will also provide the opportunity for American students to experience a homestay with a family in the areas affected by the Great East Japan Earthquake, to interact with Japanese high school students, and to engage in volunteer activities in the region.
The 2nd TOMODACHI MUFG International Exchange Program is hosted by U.S. Japan Council, sponsored by MUFG, implemented by EIL Japan and Japan America Society of Southern California.  All travel arrangements are made by Japan Travel Bureau(JTB).  It is generously sponsored by Mitsubishi UFJ Financial Group (MUFG), which includes The Bank of Tokyo Mitsubishi UFJ and Union Bank, N.A.