TOMODACHI Generation Interviews Secretary Clinton Live via Satellite at NHK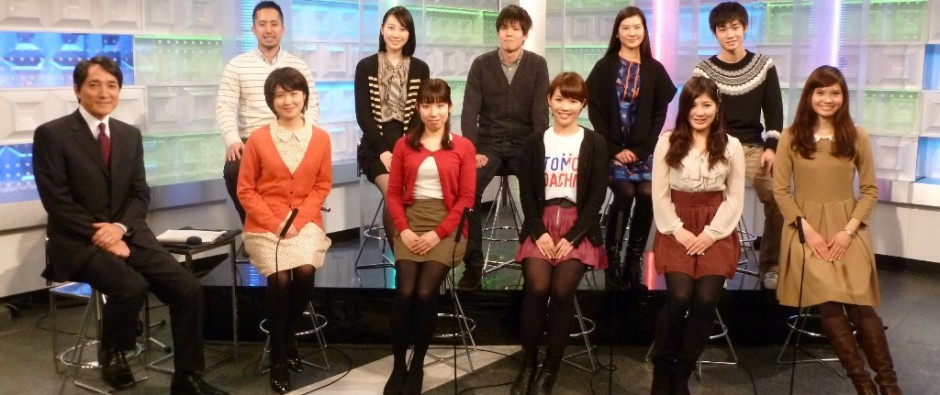 January 31, 2013 – Ten Japanese university students, including several TOMODACHI alumni, gathered in the studios of NHK TV to interact live with Secretary of State Hillary Clinton in her 59th and final "Townterview" event with youth on January 29.
Secretary Clinton spoke to a global audience from the Newseum in Washington, D.C., answering questions from people in six countries around the world, including Japan.
Yuki Kawakami, a Japanese student from the University of Tokyo, asked a question about U.S.-Japan economic relations and the Trans-Pacific Partnership.  Yusuke Kawanabe of Tokyo University of Science asked for Secretary Clinton's advice on how young people can become leaders.
Secretary Clinton said, "I've traveled around doing these … kinds of events, all over the globe. I've heard what's on people's minds and what their questions were, and so it's been a great two-way communication."